The last date to place an order for Christmas is 27th November and I will need to receive your hair no later than 30th November to guarantee Christmas delivery. Fast track orders are available until the 9th December with hair needing to arrive no later than 11th December.
1. FULL NECKLACE - £48
A full necklace 4mm wide
Sterling silver clasp.
This can be made to a length of your choice, but please be aware that at least 22" of horse hair is required.
You can add one of your own charms/pendants or select one of ours (see prices below).
Additional Pendants
Engraved Sterling Silver Heart - £ 19.99 extra
Inclusion pendant - £34.99 extra
Horse Heart (as picture below) - £9.99 (Not Sterling Silver)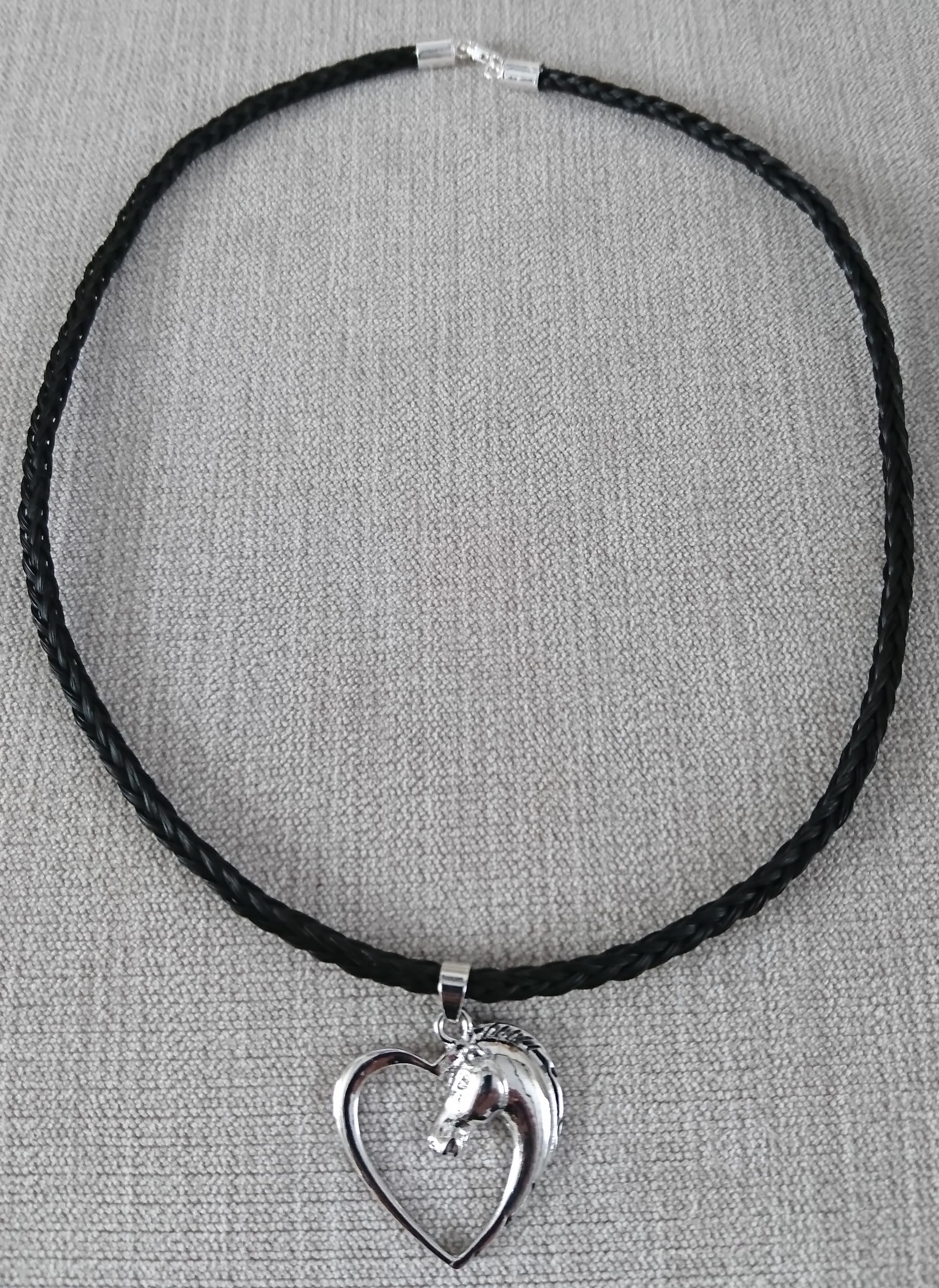 2. INCLUSION PENDANT - £34.99
Requires only a small amount of horse hair
You can ask for as little or as much hair to be included as you wish.
All colours possible, if you have a specific colour in mind please specify. Can also be made plain with no colours.
Chain is not included but a sterling silver chain is available for an addition cost of £9.99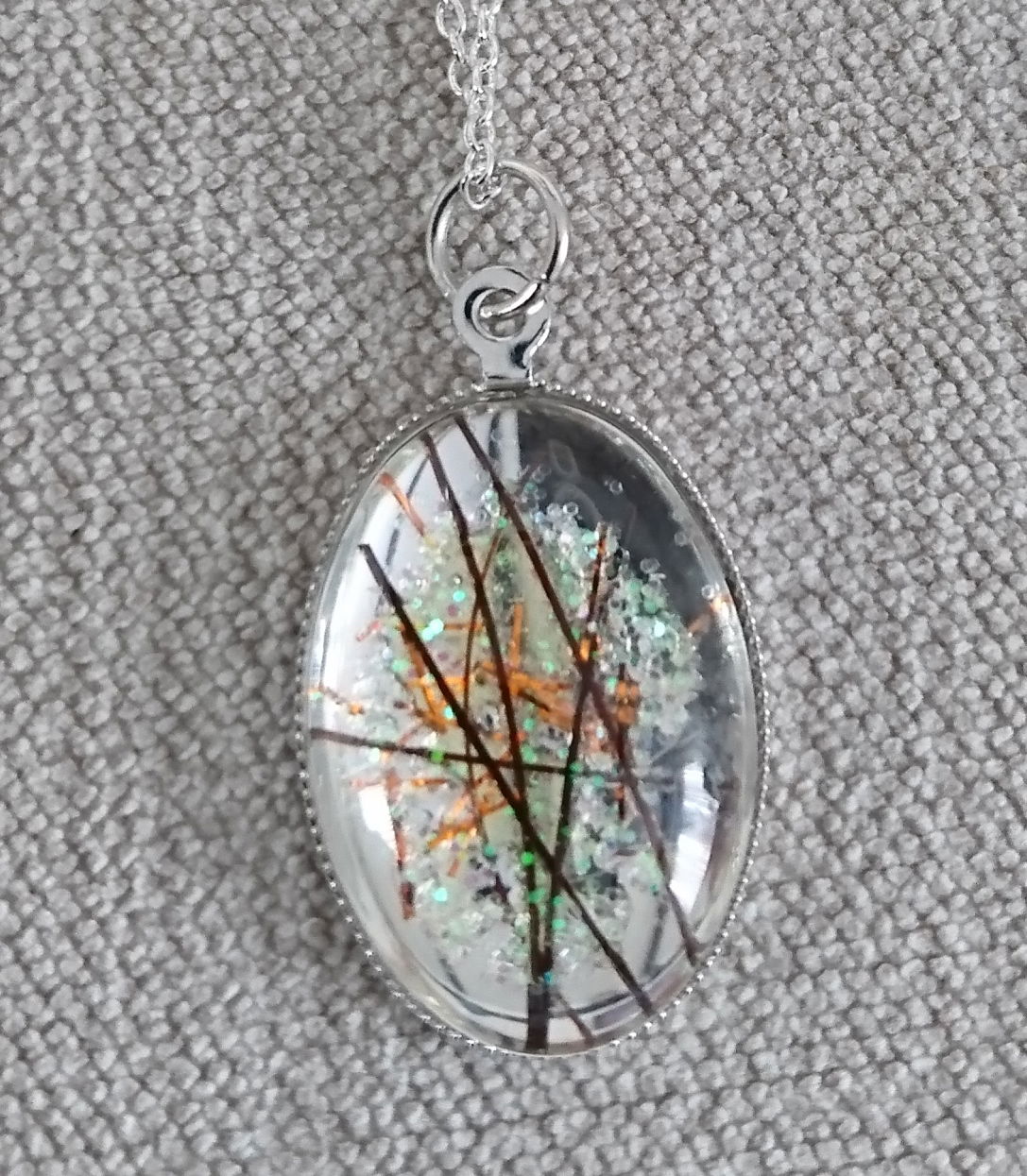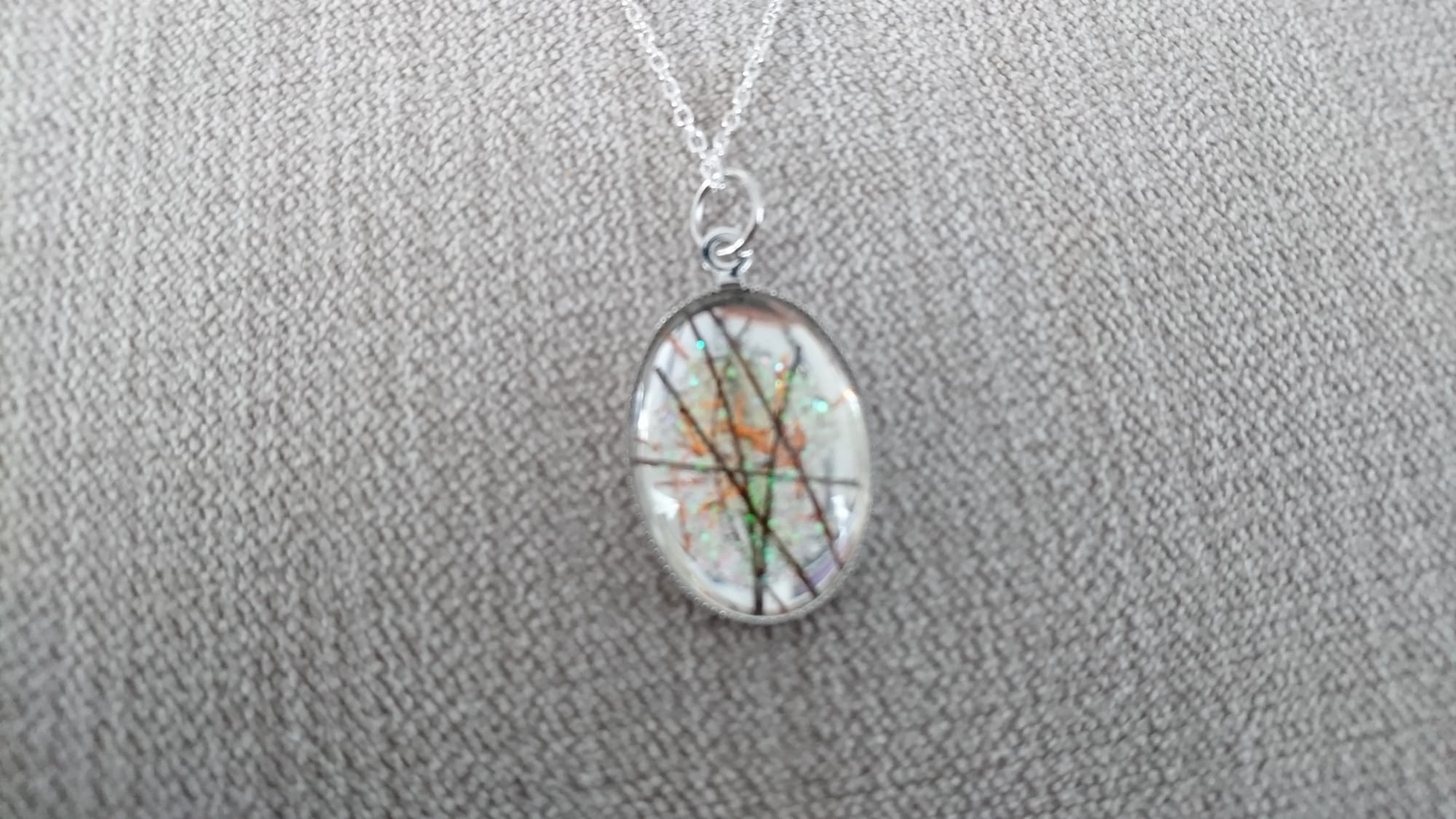 3. TASSEL PENDANT £34.99
Sterling Silver
30cm of hair required
Sterling Silver chain available for an extra £9.99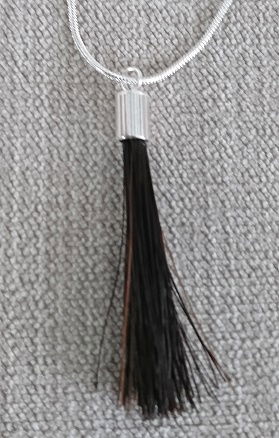 4. STRAIGHT BRAIDED CHARM -£39.99
A braided necklace to any length you require
4mm wide
Sterling Silver
6" of hair required.
Sterling silver chain available for an extra £9.99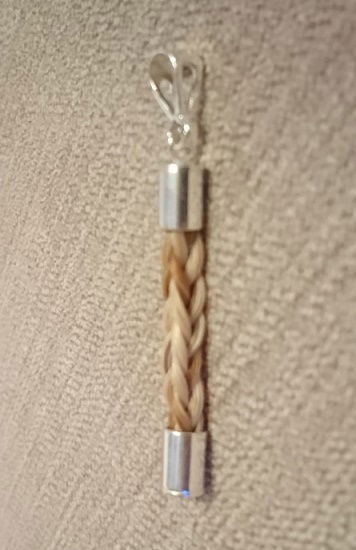 5. HORSEHAIR LOOP PENDANT-£39.99
A braided pendant approximately 3cm diameter
Braid is 2mm wide
Sterling Silver
4 inches of hair required.
Sterling silver chain available for an extra £9.99
Sterling silver engraved heart available for an extra £19.99