1. FULL NECKLACE - £48
A full necklace 4mm wide
Sterling silver clasp.
This can be made to a length of your choice, but please be aware that at least 22" of horse hair is required.
You can add one of your own charms/pendants or select one of ours (see prices below).
Additional Pendants
Engraved Sterling Silver Heart - £ 19.99 extra
Inclusion pendant - £34.99 extra
Horse Heart (as picture below) - £9.99 (Not Sterling Silver)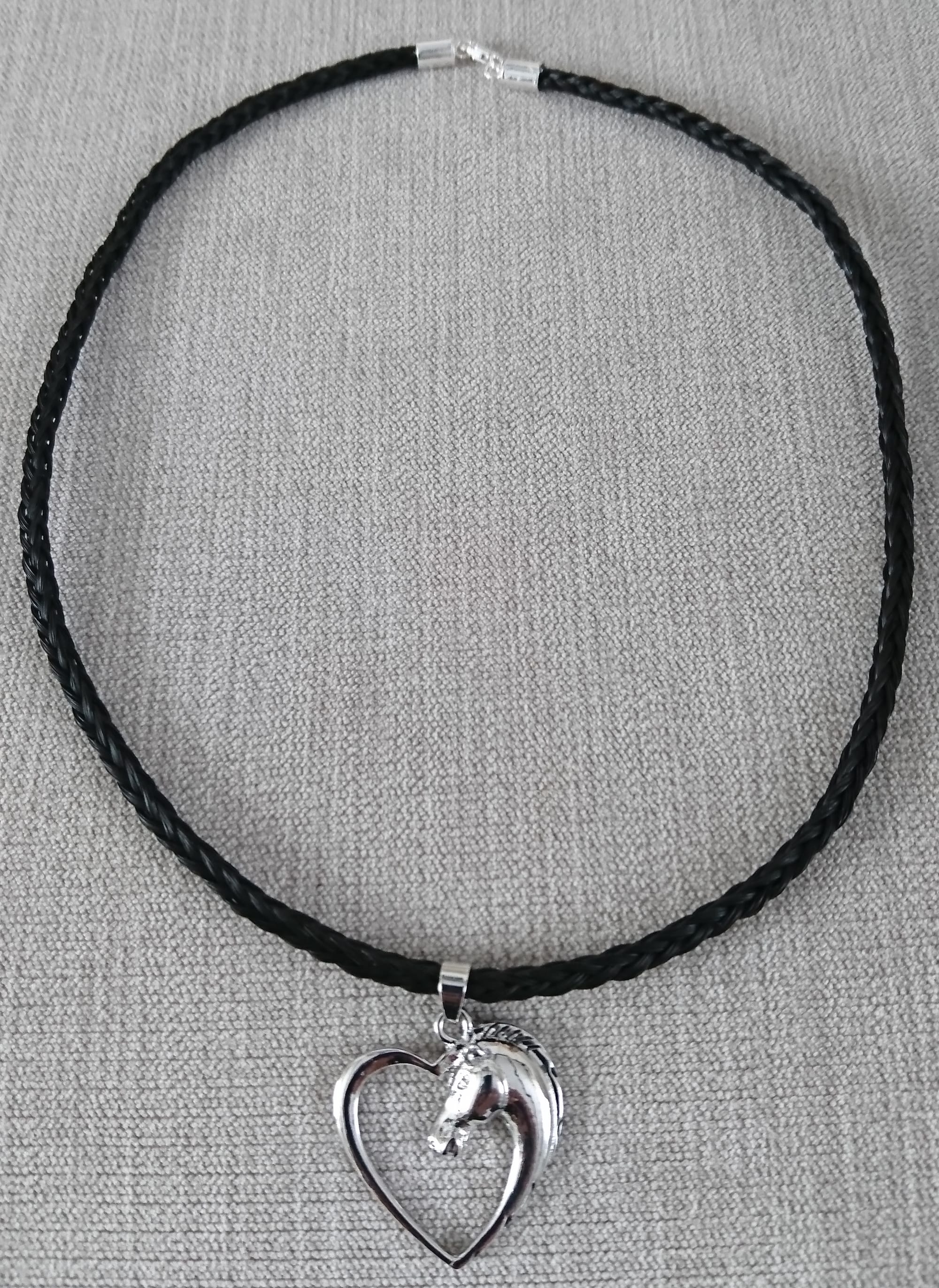 2. INCLUSION PENDANT - £34.99
Requires only a small amount of horse hair
You can ask for as little or as much hair to be included as you wish.
All colours possible, if you have a specific colour in mind please specify. Can also be made plain with no colours.
Chain is not included but a sterling silver chain is available for an addition cost of £9.99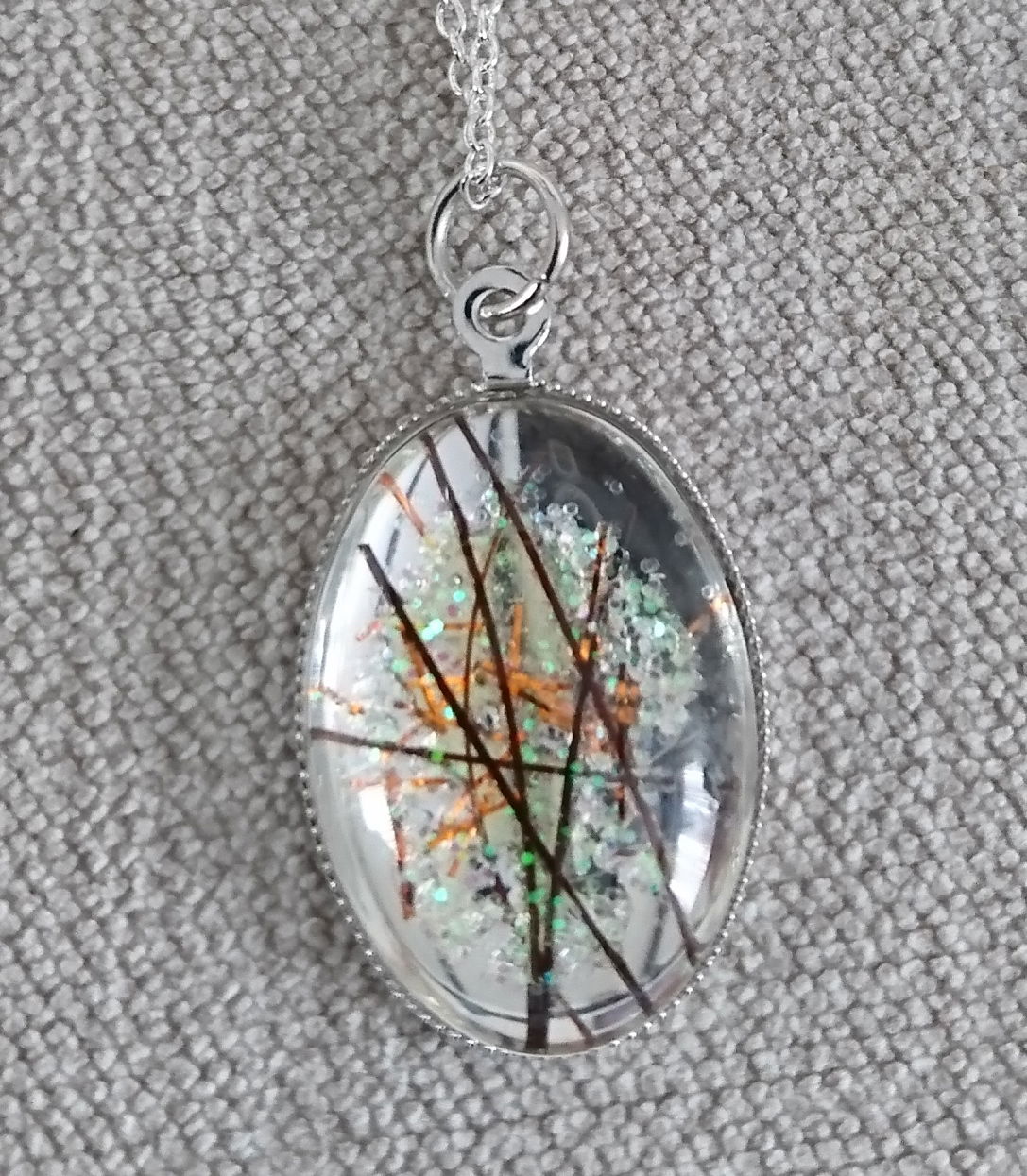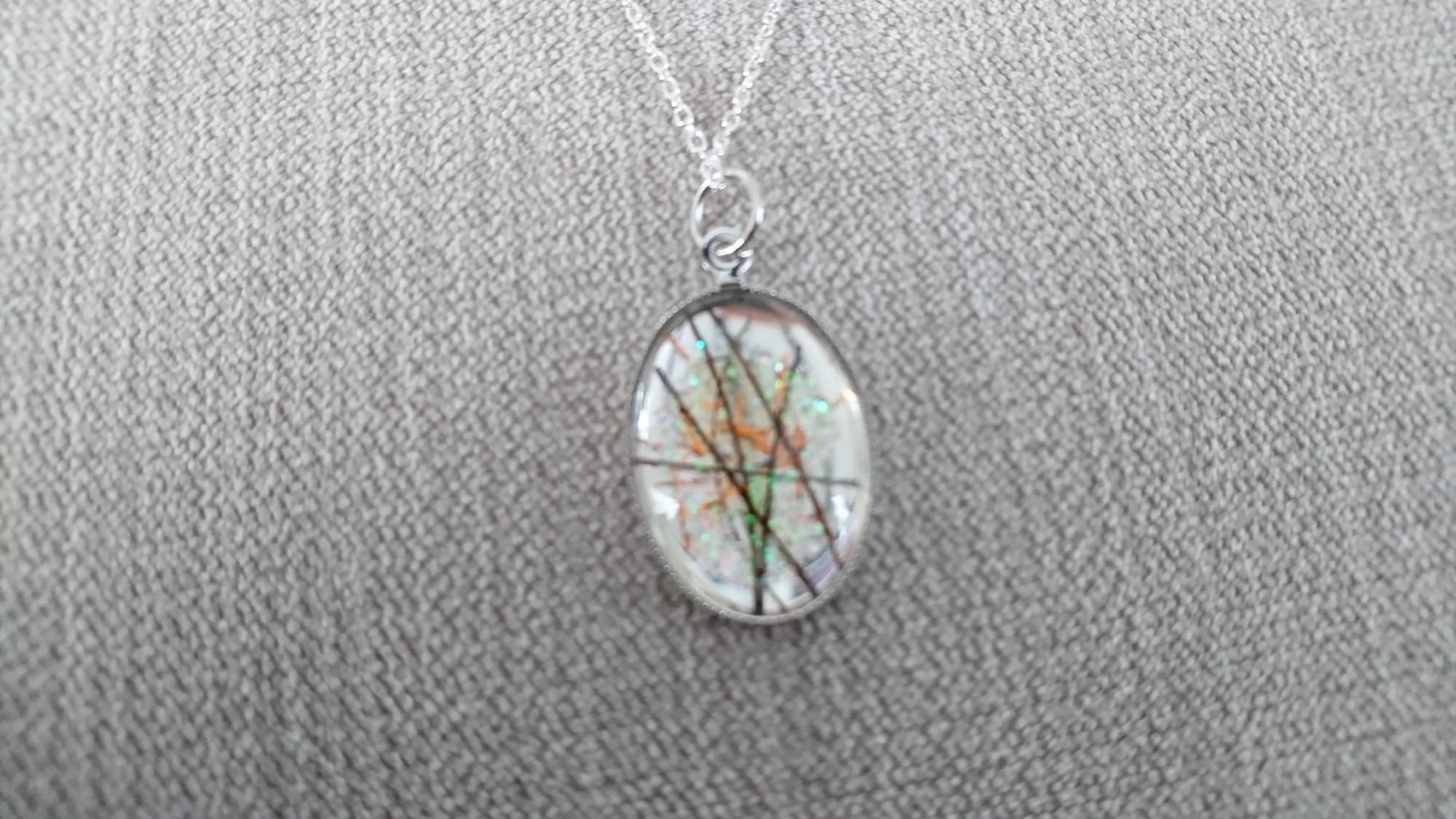 3. TASSEL PENDANT £34.99
Sterling Silver
30cm of hair required
Sterling Silver chain available for an extra £9.99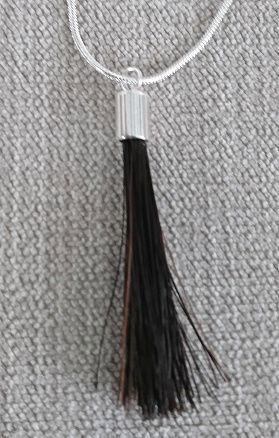 4. STRAIGHT BRAIDED CHARM -£39.99
A braided necklace to any length you require
4mm wide
Sterling Silver
6" of hair required.
Sterling silver chain available for an extra £9.99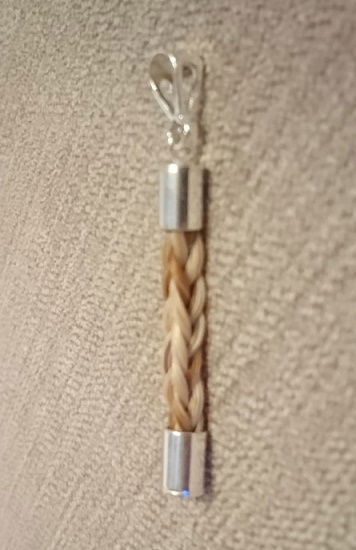 5. HORSEHAIR LOOP PENDANT-£39.99
A braided pendant approximately 3cm diameter
Braid is 2mm wide
Sterling Silver
4 inches of hair required.
Sterling silver chain available for an extra £9.99
Sterling silver engraved heart available for an extra £19.99