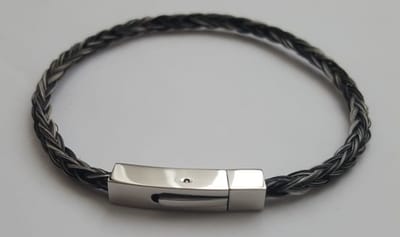 HOW TO PLACE AN ORDER
Ordering is easy, just click on BUY NOW. All we require is a £10 deposit. The remaining balance will NOT be requested until your order is complete and you are happy with it.WHAT HAPPENS NEXT
Within 24 hours of placing your order, you will receive an automated email providing details of where to send your horse hair.
We will email you again to let you know your hair has received safely.
Once your order is complete, you will receive photographs of your item and details of how to pay the remaining balance .
AMOUNT OF HAIR TO SEND
To make a horse hair bracelet, hair will need to be 40 cm or 15 inches long and 2- 3 cm or 1 inch wide. Horsehair necklaces and wider bracelets like the Jigsaw Clasp will require double this amount. When collecting the hair ensure it is from the tail, take it from underneath the tail and as close to the dock as possible.
If you only have a small amount of horse hair, please contact me to discuss the various options as I will still be able to make something special. Key rings, bookmarks, pendants and picture frames require smaller amounts of hair.
WHEN YOU POST THE HAIR
When posting the horsehair, please package it in a plastic bag, such as a food bag or zip lock bag (to protect it from getting wet in transit) and ensure your name, return address, order requirements and wrist size measurement is included. Please post hair to Tails of the Unexpected, 1 Glencoe Drive, Sale, Cheshire, M33 4WL, United Kingdom.
HOW TO MEASURE YOUR WRIST SIZE
To measure your wrist size, please measure comfortable to the skin and
ADD HALF AN INCH
. It is very important that you are happy with the size that you submit as once the order has been made, it can
not
be lengthened. Some people find it easier to use an existing bracelet or a piece of string/strip of paper to measure their wrist and post this with their horse hair.
FREE GIFT WITH EVERY ORDER - £14.99 to buy separately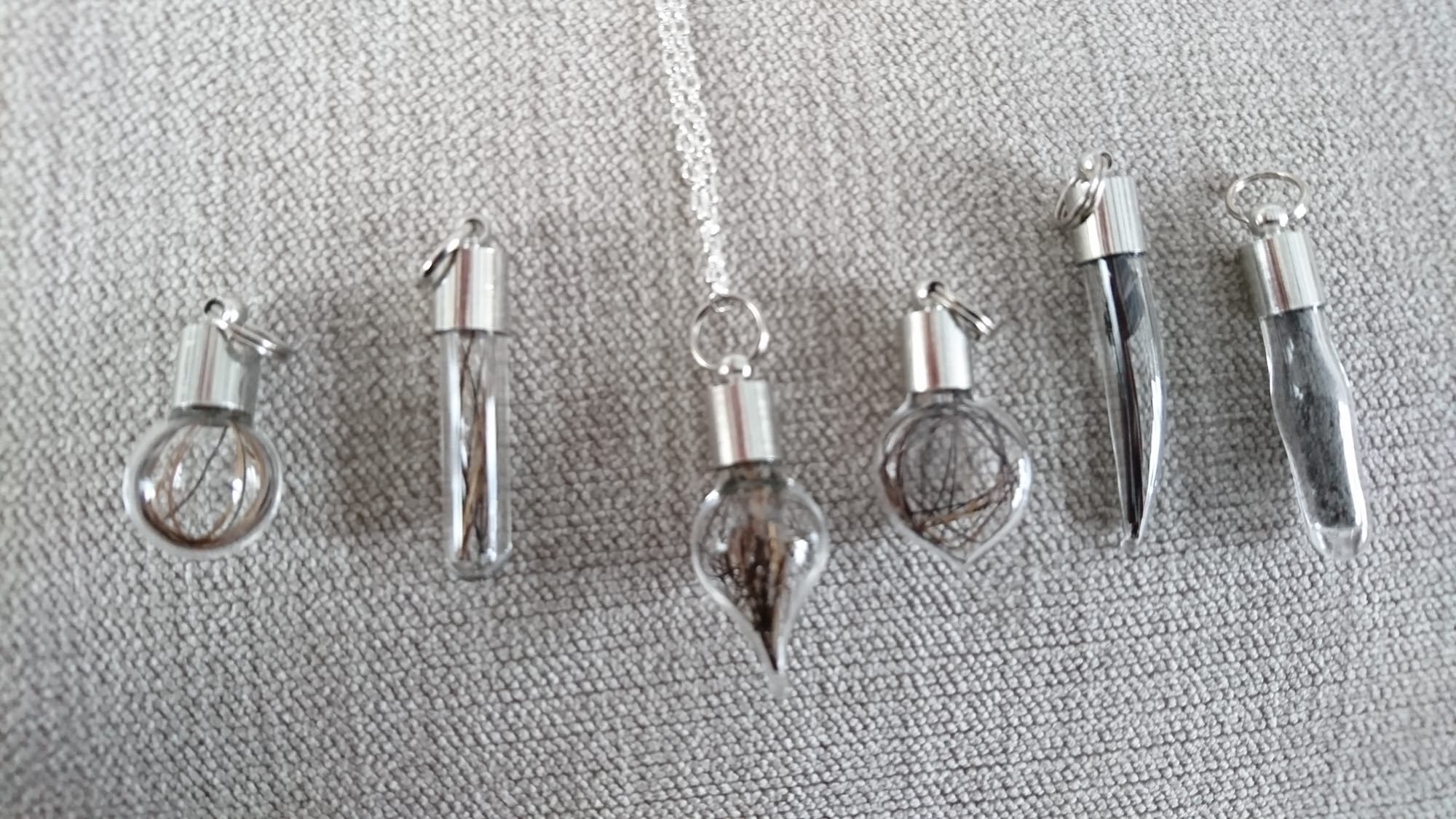 Chain not included
Designs randomly picked unless a specific design is requested (subject to availability)
We are happy to include ashes free of charge